Guest House
Providing accommodation for camp facilitators, retreat guests, and private event attendees.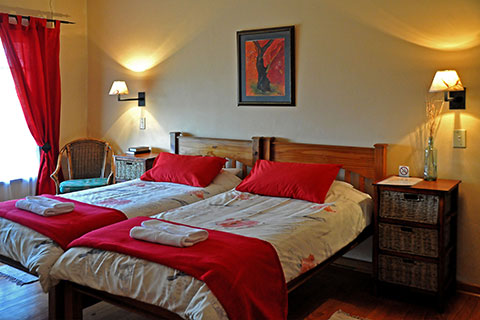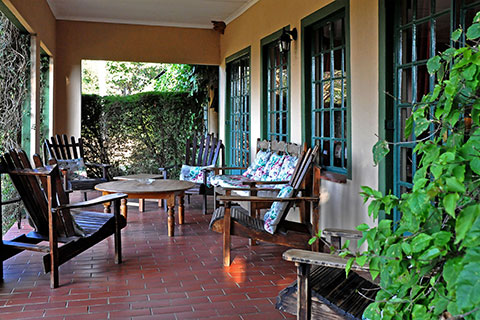 Our ten beautifully appointed double rooms each feature an en-suite bathroom and access to our comfortable guest lounge. The guest lounge features a crackling log fire and an elegant dining room. A separate TV lounge is also available for guests to use.
Facility & Activities
In addition to quality accommodation, Ekukhanyeni guests have access to our sparkling pool, quaint chapel, hiking trails, obstacle courses, zip line, fire pits, and more.
Guest Meals
Meals catered by Ekukhanyeni are nutritious, delicious, and generously portioned. A self-catering kitchen is also available should you choose to prepare your own food.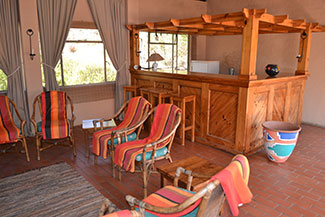 Youth Camp Facilitators
Those staying in the guesthouse as a Youth Camp Facilitator will have access to all of the same amenities mentioned above. While separated from the children's dormitories, the guesthouse allows facilitators to retreat into their own space, while still within a safe proximity to the children they are tending to.
Guest House Rates
Ekukhanyeni's guest room rates are very reasonable and include breakfast.
Please contact us at + 27 (0) 82 923 9569 for a more accurate estimate of your stay.
Advanced bookings are necessary.
Minimum number of participants to rent entire guesthouse: 20 people.