Programmes & Activities
Ekukhanyeni is dedicated to providing a fulfilling and memorable experience for every guest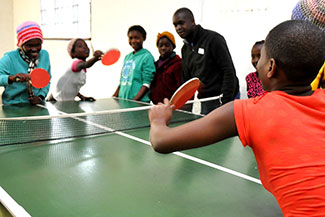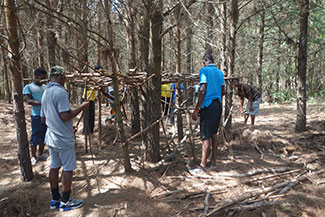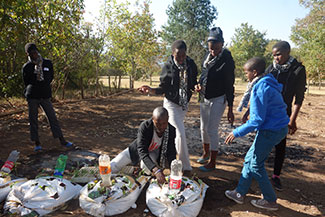 Guest Programming
Obstacle Course & Zip Line
Sign up for a team building mission through our obstacle course and have fun on the zip line across our beautiful grounds!
Sporting Fields & Competitions
Whether you're staying with Ekukhanyeni for a conference or youth camp, kick back by making use of our many sporting fields and equipment.
Hiking & Mountain Adventure Trails
Take in our incredible South African scenery by embarking on a memorable adventure through our designated hiking trails.
Swimming & Dam Activities
Open for all guests of Ekukenyeni, our circular sparkling swimming pool will help you to cool off in the South African heat.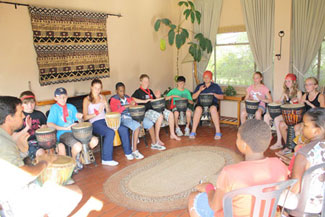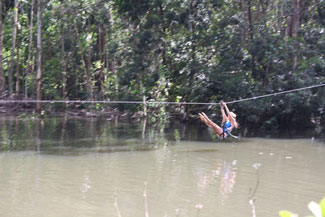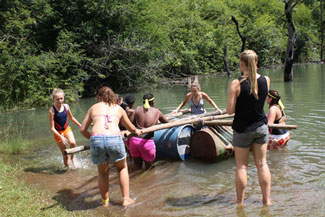 Camp Fires & Night Sky Excursions
Join us for the evening to take in the night sky as you sit around our cozy campfire.
Team Building & Leadership Activities
Want to empower your team? Sign up for one of our team building and leadership exercises!
Drumming Sessions
Let's make music together! Join us for a fun and collaborative group drumming session.
Archery
Improve your focus and coordination by participating in one of our engaging archery activities.
Gardening Programs
Get your hands dirty and find serenity by attending our calming group gardening program.
Charity Programming
As part of our joint mission with mamkhulu.org, Ekukhanyeni programmes help to support the following charitable projects: Litsemba Centre, Soccer Camps, Girl's Club, Life Skills Training, Bible Studies, Teenage Pregnancy Centre, Counseling Services, Hope Clubs, Youth Facilitator Project, Hope Children's Choir, School of Ministry and Leadership, and Teen Mom's Programme.
To learn more about our incredible charity programming, please visit mamkhulu.org.
Programme Operators
Ekukhanyeni offers the services of three independent programme operators:
Mamkhulu.org – Leadership training, life skills, psychosocial support programmes and camps, youth development, and various team-building activities.

Adventure Nature Trails 4 Africa (ANTs) – Zuzette de Beer & Liz Lambert – environmental education through hands on learning, camps, teambuilding, and youth development.

Eco-Adrenalin – Janco Scott – outdoor adventure activities.