About Us
Who We Are
Ekukhanyeni is run by Mamkhulu.org, a Christian organization that provides a variety of services to orphans, vulnerable children, and youth living in southern Africa.
In support of Mamkhulu.org, Ekukhanyeni provides programming for a variety of school and church groups that come to stay at the Ekukhanyeni Christian Retreat & Youth Facility.

Our Mission
In addition to providing quality retreat services to all of our guests, our greater mission is to provide opportunities for youth from all areas of South Africa, to develop: character, resiliency, and a vision for their future. With your support of Ekukhanyeni, this is made possible.
Our Facilities
In addition to our charity work, Ekukanyeni is a serene residency for Christian groups, youth camp organizations, and families. Our facility features:
Dormitories to house 104 people

A guesthouse to accommodate 20 people

A dining room, hall, and lounge

A self-catering kitchen

Training and conference rooms

A swimming pool

An old stone chapel

Vistas, gardens, a braai area, trails, and more.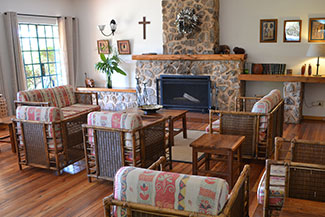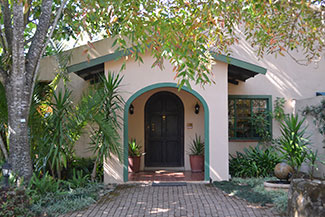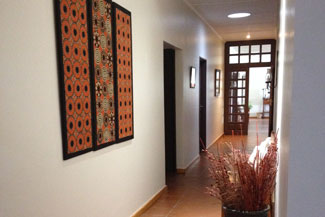 Our Setting
Nestled at the foot of a mountain, Ekukhanyeni provides the perfect landscape for hiking, outdoor adventure activities, and environmental education. The tranquillity of our natural surroundings creates an environment where you can relax, enjoy, and be part of nature.
Our Location
Ekukhanyeni Christian Retreat and Youth Centre is located just outside Mbombela, Mpumalanaga - on the R37 to Mashashing. We are near various historical and wildlife options (such as the Sudwala Caves), local tourist destinations, and the Kruger Park.