Programmes & Activities
Ekukhanyeni is dedicated to providing a fulfilling and memorable experience for every guest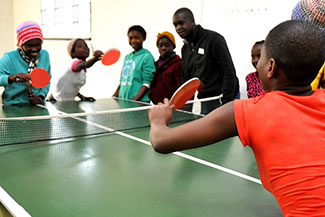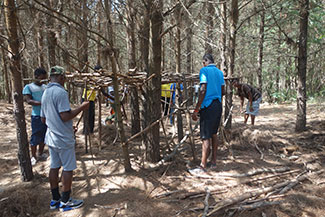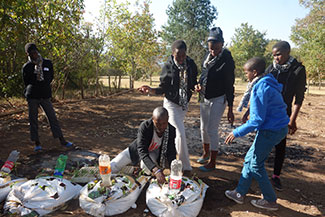 Guest Programming
Obstacle Course & Zip Line
Sign up for a team building mission on our obstacle course and have fun on the zip line across our beautiful grounds!
Sports Fields & Competitions
Whether you're staying with Ekukhanyeni for a personal or group retreat, conference, youth camp, or just here for a day visit, you can make use of our various sport fields, netball court, hiking trails, obstacle course, and equipment at no extra charge.
Hiking & Mountain Adventure Trails
Take in our incredible South African scenery by embarking on a memorable adventure through our designated hiking trails, through the forest or up the mountain.
Swimming & Dam Activities
Open to all guests at Ekukenyeni, our circular sparkling swimming pool will help you to cool off in the South African heat.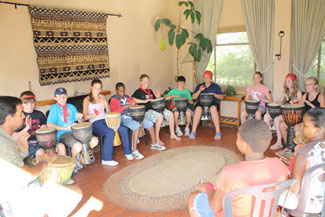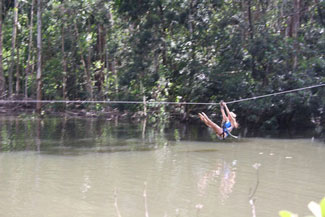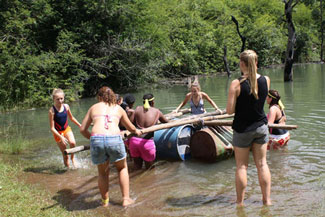 Camp Fires & Night Sky Excursions
Join us for the evening to take in the night sky as you sit around our cozy campfire or climb to the lookout.
Team Building & Leadership Activities
Want to empower your team? Sign up for one of our team building and leadership exercises! Our team of trained facilitators can assist. (Ask for a quote based on your numbers and the activities you want to do.)
Drumming Sessions
Let's make music together! Join us for a fun and collaborative group drumming session.
Archery
Improve your focus and coordination by participating in one of our engaging archery activities.
Gardening Programs
Get your hands dirty and by participating our group gardening program. Perma culture gardening is for everyone, whether you have little or lots of space.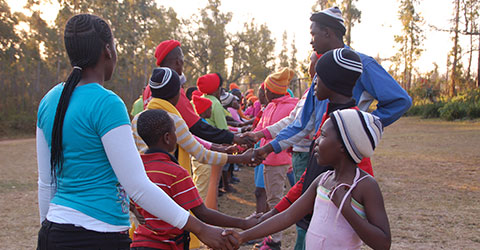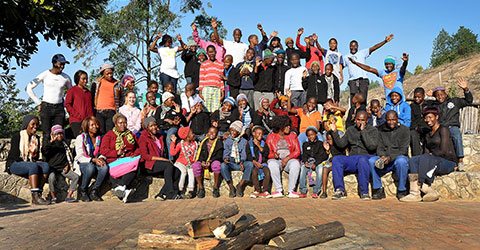 Charity Programming
As part of our joint mission with Mamkhulu.org, Ekukhanyeni programmes help to support the following charitable projects: Litsemba Centre, Soccer Camps, Girl's Clubs, Life Skills Training, Bible Studies, Teenage Pregnancy support groups, Counseling Services, Hope Clubs, Youth Facilitator Project, Hope Children's Choir, School of Ministry and Leadership, Teen Mom's Programme, and especially our psychosocial support camps for orphans and vulnerable children in summer and winter school breaks.
To learn more about our incredible charity programming, please visit www.mamkhulu.org.
Programme Facilitators
Ekukhanyeni offers the services of expert facilitators trained to give you the ultimate experience. Phone now for a quote, whether it is teambuilding (for any age), outdoor adventures, environmental education, or just for fun.